In addition to using the device's camera as barcode scanner, the you can integrate Socket Mobile's Bluetooth barcode scanners into TapStyle apps (TapStyle, TapNail, TapGroom, TapBiz, TapPOS).
https://store.socketmobile.com/collections/devices-barcode-scanners

■ Socket Mobile Companion App
Install the configuration app for Socket Mobile Barcode Scanner ( Socket Mobile Companion App)
Android
https://play.google.com/store/apps/details?id=com.socketmobile.companion
iOS
https://apps.apple.com/app/id1175638950
Launch the "Companion App" and follow the wizard to connect and configure. Socket Mobile can be set to one of two operation modes, "Application Mode" and "Classic Mode".
Please set it to "Application mode" to integrate with TapStyle apps.
When set it as "Application Mode", the screen in "Companion App" will be displayed as following.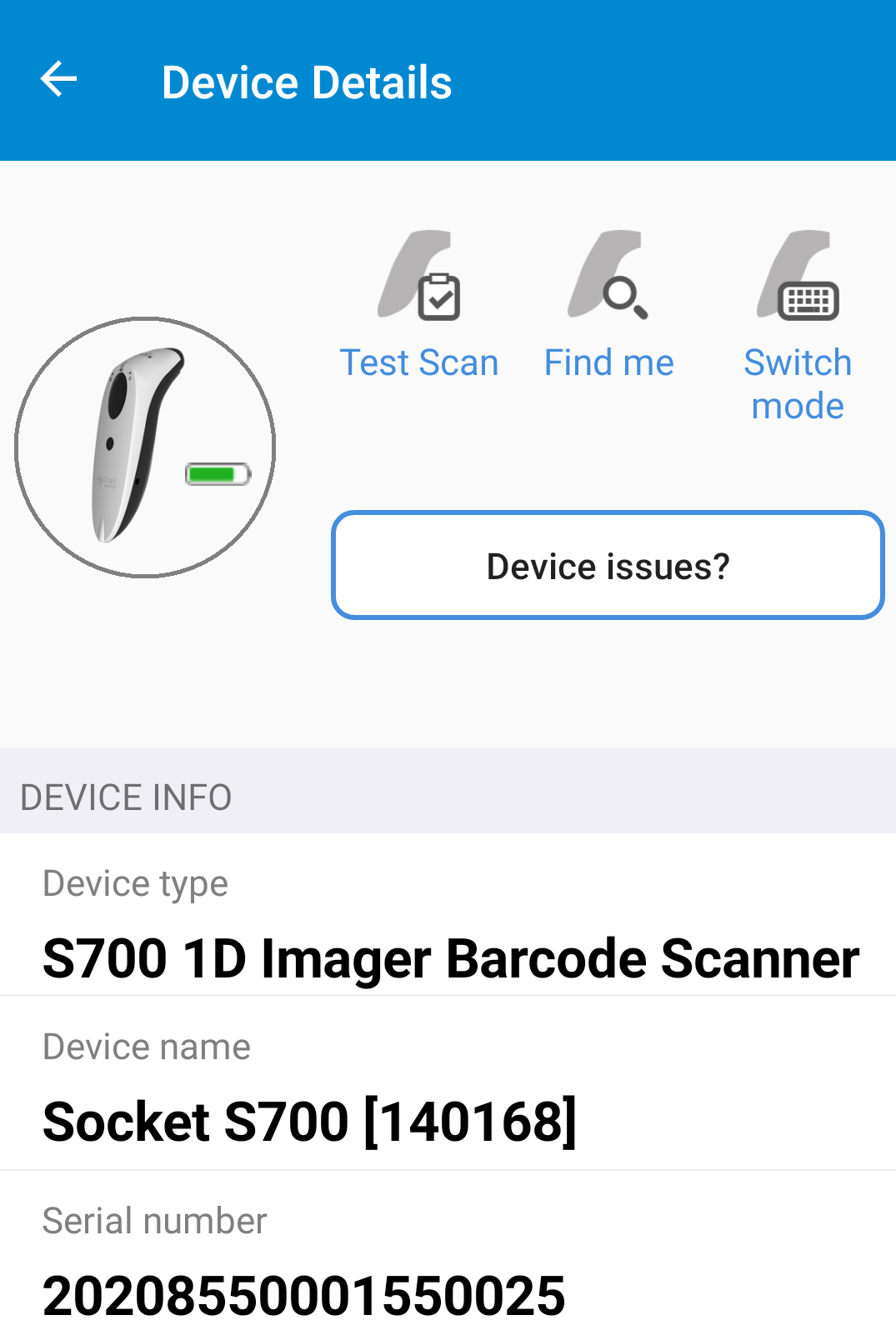 ■ Setting the Barcode Scanner on TapStyle App
Navigate to Home > Setting > Barcode Scanner in TapStyle apps. Please confirm the name of the barcode scanner and the battery level is shown as below.
You can also verify if it is working by sacanning the test barcode on the screen.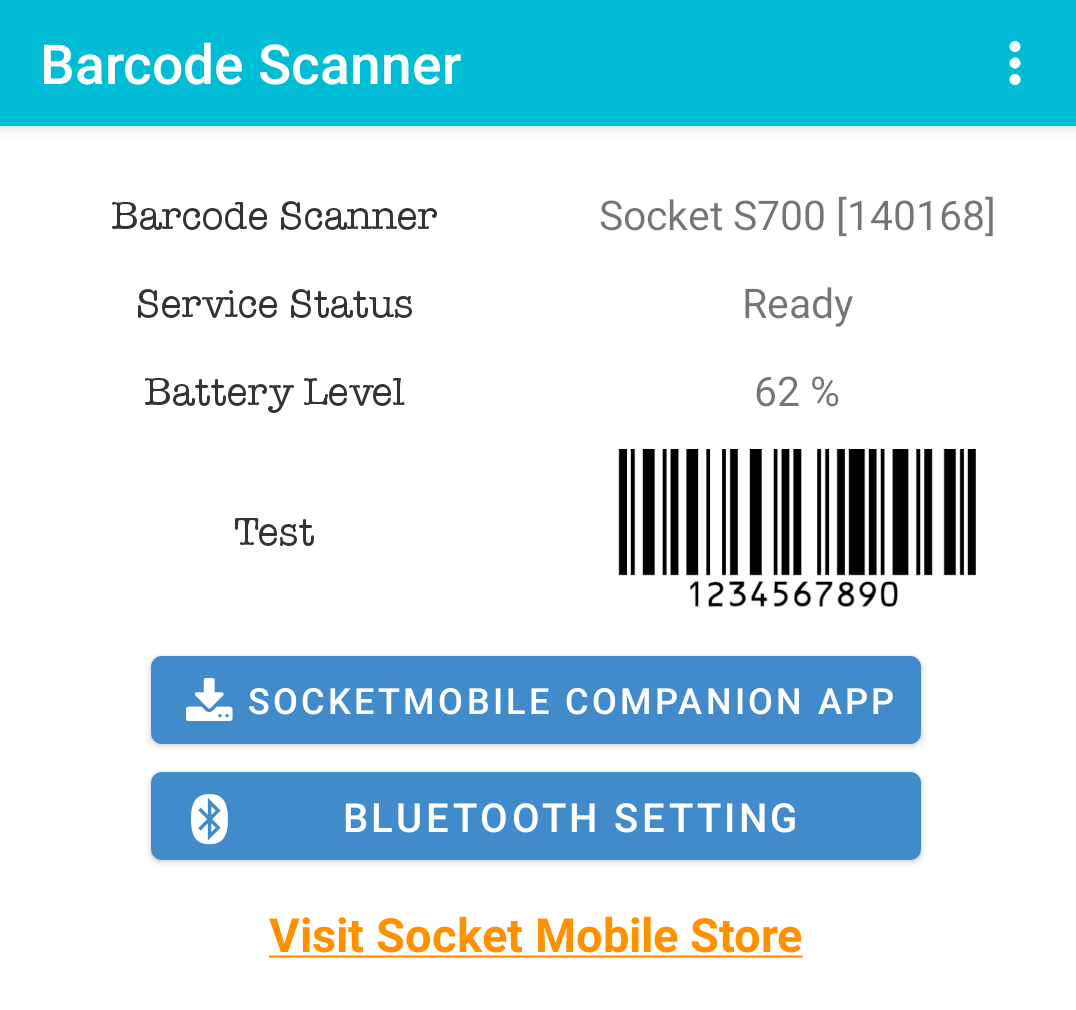 ■ Use the Barcode Scanner
On the TapStyle apps, you can use the barcode scanner on the Home > Settings > Goods / Inventory Management and Home > Checkout screens.


Goods / Inventory management
When you scan the barcode, if it is a registered barcode, the target product details will be set for edit. If the product is not registered, the scanned barcode string will be shown in the "Barcode" field.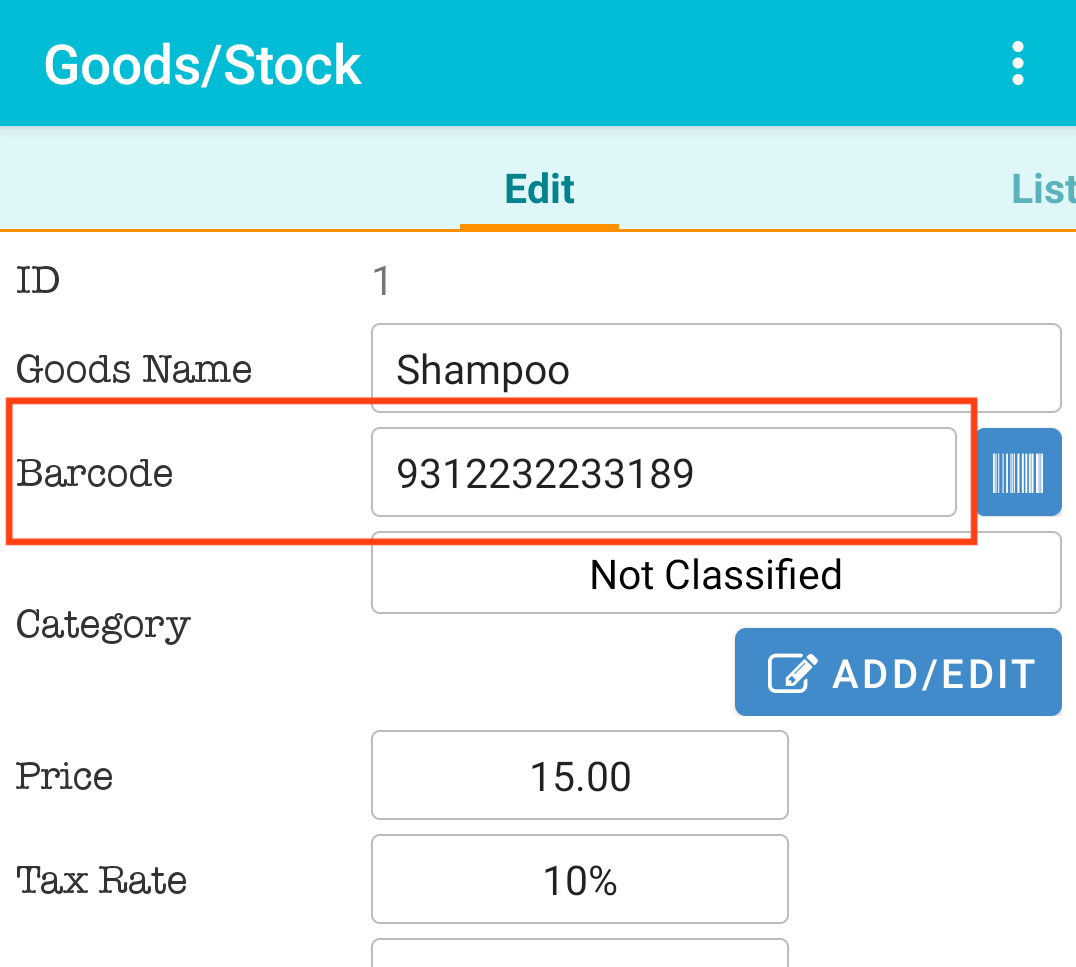 Checkout
When you scan the barcode while the checkout screen is displayed, the target product will be added to the payment list. Repeated scanning of the same barcode will increase the "Quantity" of the item.